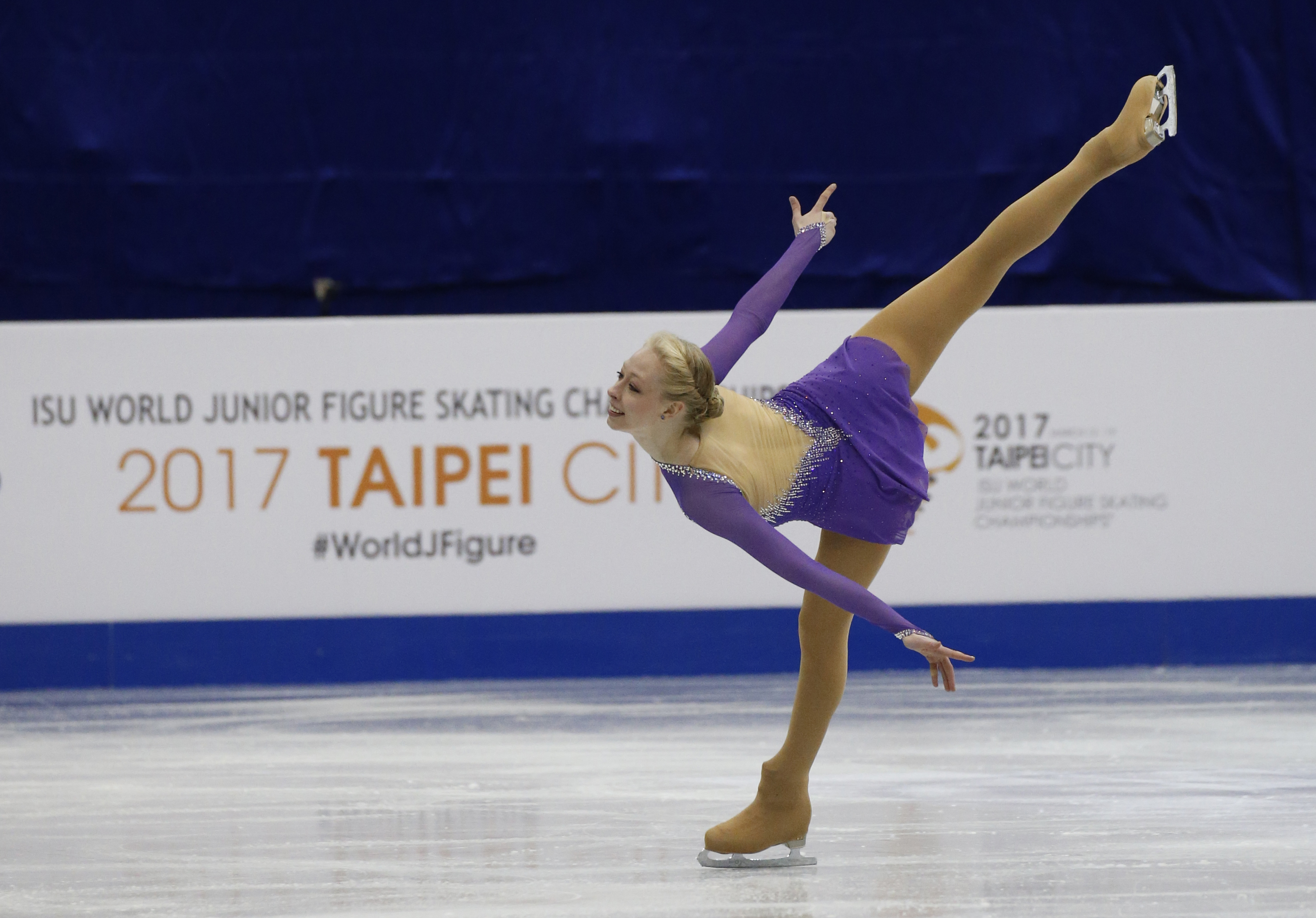 2018 Olympic Team Bronze Medalist
2018 U.S. Champion
2018 World Team Member
2017 Skate America Bronze Medalist
2015 U.S. Junior Champion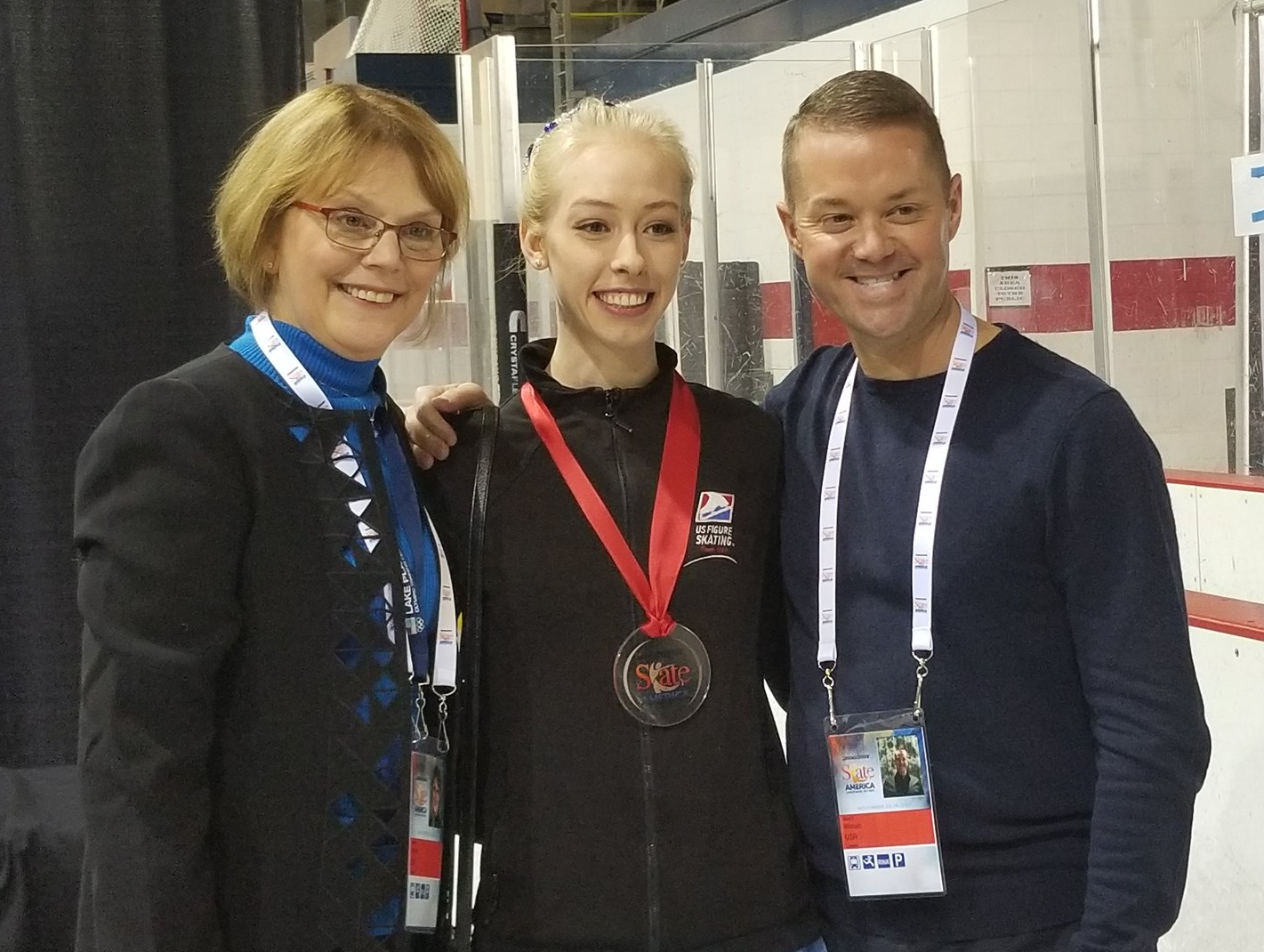 Congratulations Bradie!
2018 U.S. Champion and 2017 Skate America Bronze Medalist
Bradie after the medal ceremony at 2017 Skate America in Lake Placid with coach Denise Myers (left) and choreographer Scott Brown (right). She earned new ISU personal best scores in both the short program (67.01) and long program (137.09), plus a new personal best total score of 204.10 points in her Grand Prix debut.